Dear Friends and Families of Los Ranchos,
The closure of Diablo Nuclear Power Plant will have a significant impact on the budget of our school district over the next few years. Our Superintendent, Dr. Prater, will host three different forums for our community. The purpose is to inform parents and to gather input and feedback from our community. There will be one offered in San Luis Obispo on Monday, April 23, from 5 - 7:00 at the district office in J2 (where school board meetings are held). If you are unable to attend in town there will be additional presentations at Morro Bay High School on May 7, 5 - 7:00 p.m. and at Los Osos Middle School on April 30, 5 - 7:00 p.m. We hope you can attend.
Our testing window with the Smarter Balanced Summative Assessments for 3rd - 6th graders will be from April 23 - June 1. Each teacher has set up a schedule to support a positive testing experience. Your child's teacher will be sending out his/her schedule. The tests are untimed. Teachers plan in extra minutes so students don't feel the pressure of time. The schedule may appear that testing stretches on and on. In reality, the estimated time is 6 to 6.5 hours total over five weeks. Fifth graders take an additional test in Science. Please make every effort to make sure your child is at school during the test taking time. We plan for make-ups, but it is best when students are taking the assessments with their classmates. In addition, it makes a difference when students are well rested and well fed. Your help is deeply appreciated.
Have a wonderful weekend.
Sincerely,
Marlie
For your Calendar
4/18 PTA Fundraiser - Eat at SLO Provisions (see the flyer below)
4/20 School Dress Up Day - 80's Day
4/24 6th grade Field Trip to Hearst Castle
4/27 1st and 2nd Graders to PAC for a Field Trip
4/27 Los Ranchos Battle of the Books
5/8 PTA Meeting 7:00 p.m.
Important Parent Survey
Dear Parent,
San Luis Coastal Unified School District is conducting a survey of parents who have children attending our elementary schools. Please take a few moments to share your thoughts and opinions about your child's elementary school.
Please follow this link to access the survey on Survey Monkey: https://www.surveymonkey.com/r/SLCUSDLR2018
We would like to hear from every elementary parent in our school district. Next week we will be sending home a hard copy of the survey. Please initial and return the top sheet to your child's teacher, indicating that you have had an opportunity to complete the online survey. If you prefer, you may complete the paper survey attached to the letter instead and return it to your child's elementary school. We appreciate you for taking the time to offer us some feedback about our schools.
M
arlie Schmidt
Principal, Los Ranchos Elementary
Amy Shields
Director of Learning and Achievement
Cal Poly Build an Engineer Day
Cal Poly San Luis Obispo collegiate section of the Society of Women Engineers! We would like to invite you to our semi annual Build an Engineer Day (BAE Day) where several engineering clubs host fun, hands on labs such as launching mini rockets and engineering a mechanical hand! This event gives students the opportunity to spend the day on campus and experience multiple engineering activities led by current engineering students and SWE volunteers.
The event will take place on
Saturday, May 12th
and
check in will begin at

8:30 am

at Cal Poly's Advanced Technology Laboratory
in the Engineering Plaza. There is
NO FEE
for a school sign up and a
$10 FEE
for an individual sign up.
To sign up please fill out the appropriate google form below
I hope to see you at BAE Day!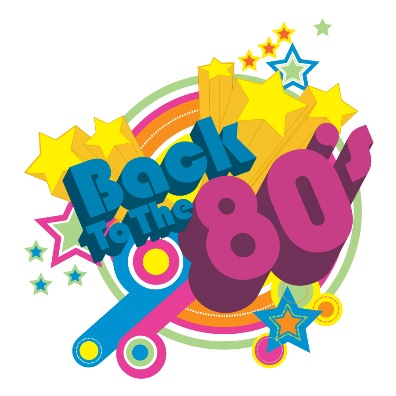 Pastel shirts with jackets, lace skirts,
shoulder pads, spiky hair, lace gloves,
lace headbands, legwarmers, parachute
pants, oversized sweatshirts…
Los Ranchos Battle of the Books
Please click on the link below to sign up to help with our Battle of Books which is scheduled for Friday, April 27th.